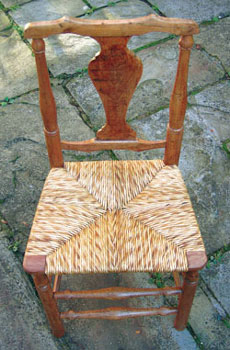 Chair Re-seating
I re-seat chairs with cane, rush and seagrass and I am happy to do modern Habitat-style machine cane seats.
Restoration
If a chair is structurally unsound, I can call on an excellent furniture restorer - Steve Norman.
Teaching
I have taught chair caning regularly at Cottage Crafts in Sudbury for the past 15 years. I also demonstrate at craft and antique fairs.